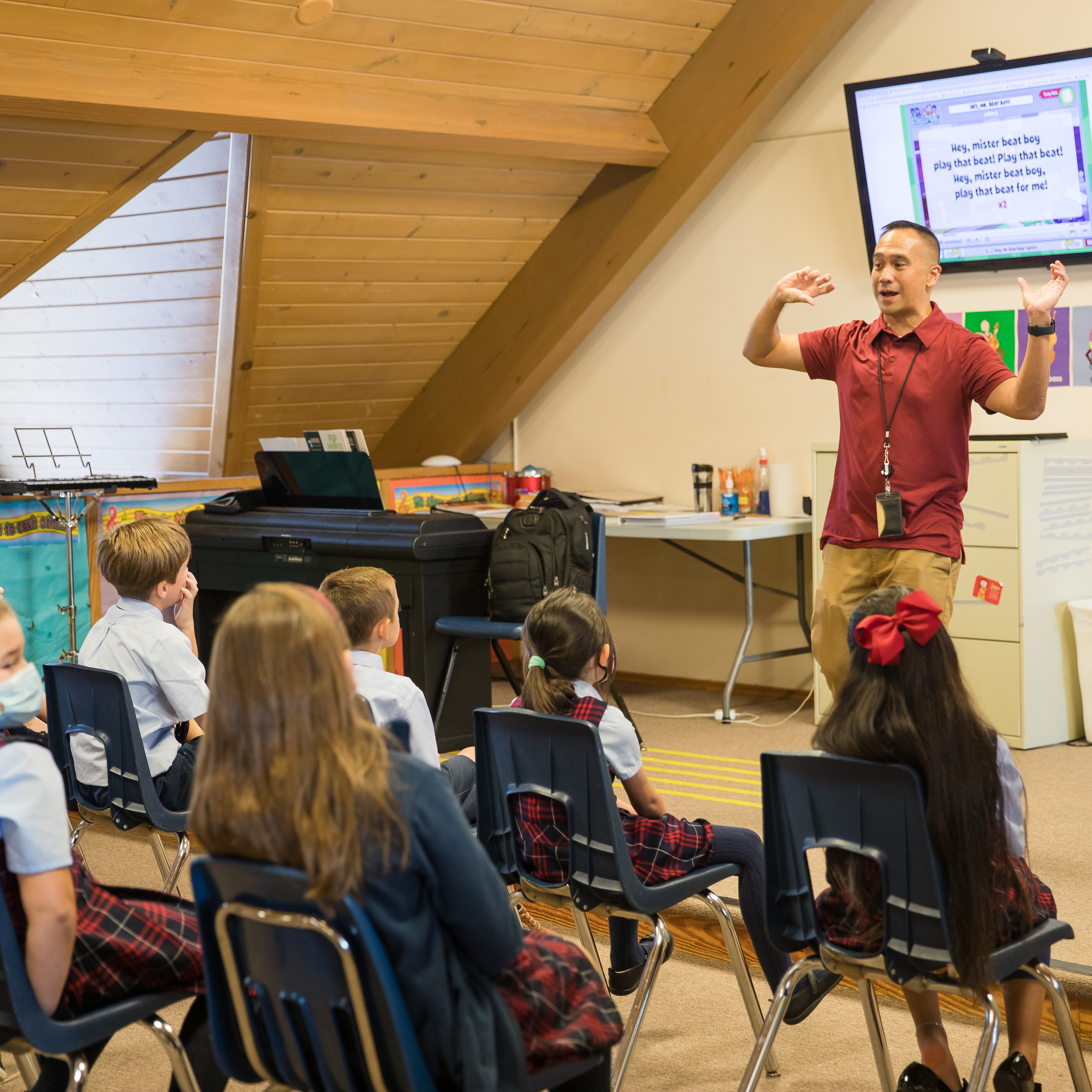 Music at Eagle Christian Academy is an adventure in music history, theory, and performance. Students explore different types of music through the study of music history from the classical to modern era. Students practice music theory by learning and rehearsing beat, rhythm, pitch, and dynamics, while also learning to read and notate music at age-appropriate levels. ECA Lower School students are well-versed in singing and in beginning instrumentation when playing percussion instruments and orchestral bells, are introduced to woodwinds through the recorder, and are introduced to stringed instruments through the ukulele. Students perform a variety of music styles and genres annually during our Grandparents' Day celebration, Harvest Chapel, Christmas musical, and Variety Show. Our desire is to provide an enriching experience where each child is given the opportunity to learn new skills, enjoy themselves each day, and understand the gift God has given us through music.
Psalm 96 1-3
1 Sing to the Lord a new song; sing to the Lord, all the earth. 2 Sing to the Lord, praise his name; proclaim his salvation day after day. 3 Declare his glory among the nations, his marvelous deeds among all peoples.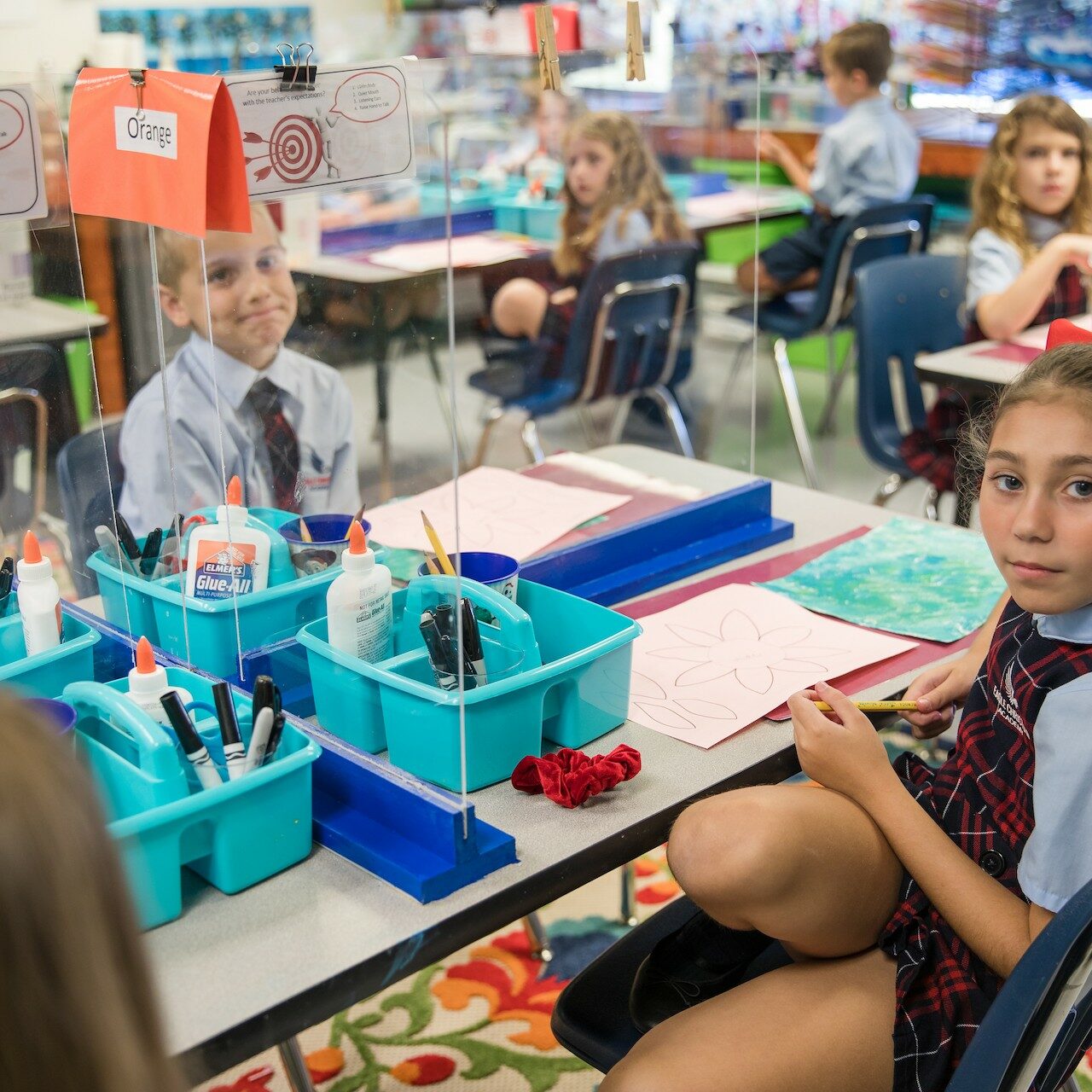 Art students are challenged to stretch, change, explore new possibilities and make discoveries about the world around them while getting their hands dirty in 2-D and 3-D art projects. Inspired by the works of M.C. Escher to Van Gogh and Aboriginal Dot Painting to Graffiti (just to name a few), students experience a wide variety of art styles and mediums. Their imaginations and creativity will be inspired to create their own unique compositions. Art teaches many skills for life including discipline (completion of an assignment), productivity, perseverance, overcoming mistakes and critical thinking. Visual arts allow students to gain confidence, build stronger friendships and develop good working habits while creating unique projects.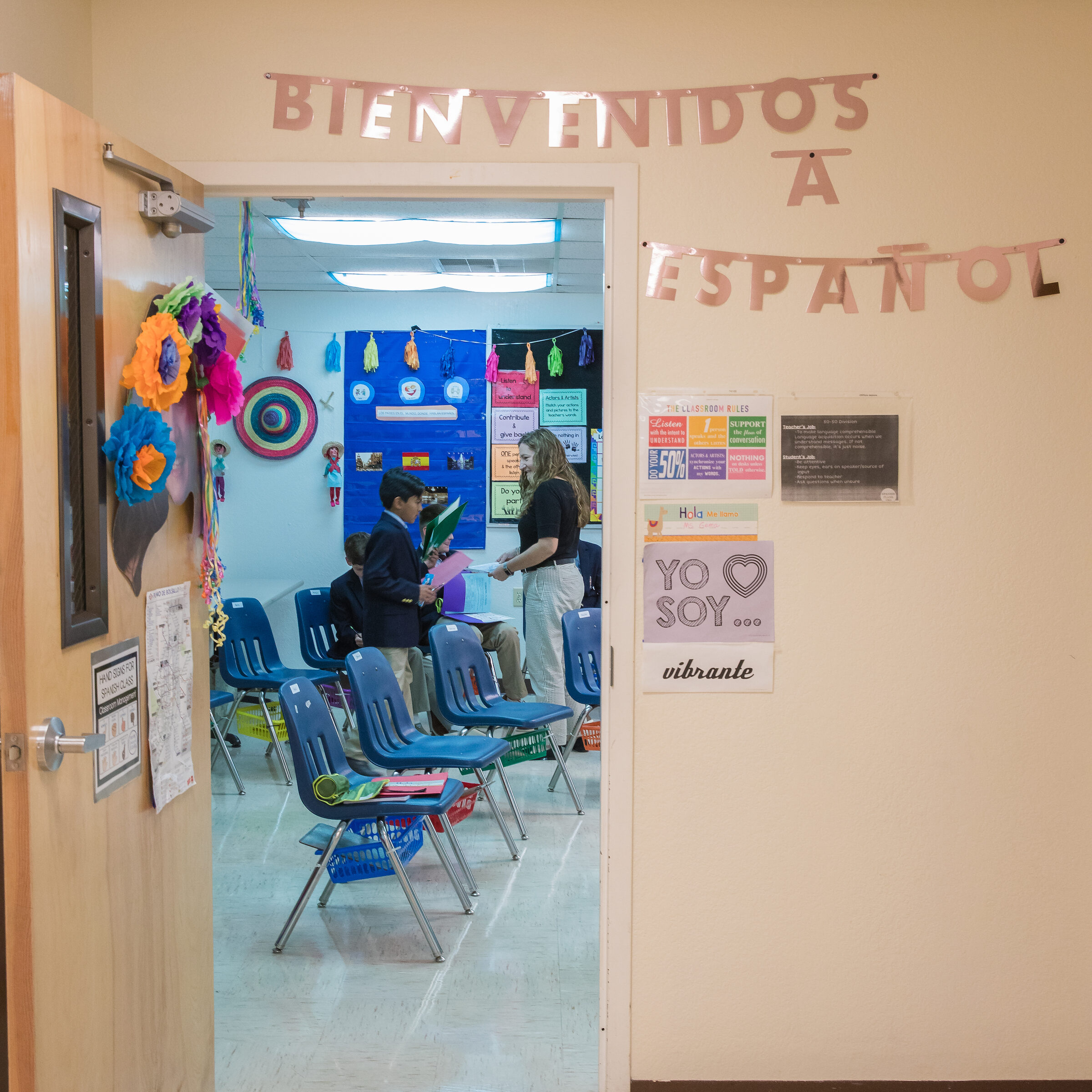 The ECA Spanish program encourages the acquisition of a second language for students in Pre-K through 6th grade. Our youngest students focus on developing communication language skills through visuals, songs, games, music, and movement. As students progress through the grades, they begin to focus on listening, speaking, and are introduced to the Hispanic culture through various activities and hands-on learning. Students then learn conversational language by practicing vocabulary, verbs, parts of speech, and grammar skills through the use of lesson sheets, role playing, hands-on activities, projects, games, and discussion about Hispanic culture.