Welcome to Eagle Christian Academy!
Our institution's heart lies in a dedication to academic excellence and shaping the next generation of leaders rooted in their faith and identity in Christ. Our mission is to deliver a Christ-centered education that empowers students to embrace their divine roles.
Every student who walks through our doors is divinely designed, carrying a heavenly vision and an earthly mission. We aim to reach beyond the confines of academic accolades or professional pursuits, nurturing them with a lens of eternity and readying them to serve Jesus today and always.
The foundation of our educational approach rests on a biblical perspective, offering a comprehensive growth experience. The curriculum, steeped in this spiritual worldview and imparted by passionate, certified educators, aligns perfectly with our committed administration and a harmonious community of families. Collectively, we promise a spiritually nurturing and intellectually stimulating environment for your child.
As you thoughtfully evaluate the best educational direction for your child, we encourage you to explore the depth and breadth of what our campus has to offer. Delve into the wealth of opportunities and the caring environment we extend to our learners and their families. We eagerly await the privilege of getting to know you and extending our warm welcome.
Blessings,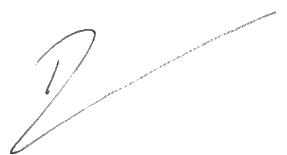 Benjamin Andrassy
Head of School
Born and nurtured in the United Kingdom, Benjamin Andrassy recognized his divine calling for youth advocacy and ministry at 17. Answering this call, he trained with the Manchester Open College Network. Completing his youth advocacy training, he chose to tread his mother's path, embracing education. Here, he pioneered a thriving IT consultancy explicitly tailored for educational institutions.
A fervent aspiration to enrich students' lives led Ben to further his education. He achieved a BSc in Education & Technology (Hons) and QTS from Sheffield Hallam University in 2009. Over the subsequent 14 years, Ben carved a niche for himself in education. His illustrious career includes achieving Master Teacher recognition, steering the renowned Willow Tree Academy as a senior leadership figure, and donning the elementary and high school principal role at Eagle Christian Academy.
Ben's faith in Jesus stands unwavering. He believes that students rooted in their identity in Jesus flourish academically, in the arts, and athletically, impacting society and creating a legacy for the epochs.
"Every stride we take as a school is with Jesus at its core."
Happily married to his beautiful South African wife, Tammy-Glen, Ben looks forward to their date nights over a delightful meal or a movie outing. He's a hands-on father to three wonderful children at ECA. Together, they create memories – splashing in the pool, challenging each other on the Xbox, sharing stories, and diving into board games. The family moved to Texas in 2018 and cherish the moments they travel back to the UK and reconnect with their roots. A loyal supporter of the Nottingham Forest Football Club, Ben also has a penchant for soccer, technology, and the art of BBQ.