Welcome to Eagle Christian Academy!
Thank you for your interest in our school! At Eagle Christian Academy, our mission is to provide a quality, Christ-centered education, preparing students for their God-given purposes.
Eagle Christian Academy students are created by God with a heavenly calling and an earthly purpose. We believe we are to train them with an eternal focus – not just to get into a good college, not just to get a job – but to serve Jesus both now and for eternity.
Eagle Christian Academy students are educated from a biblical worldview in a holistic educational environment. The biblical worldview taught through all subject material by highly-qualified educators, a committed administration of excellence and a loving community of families are all contributing factors which enable Eagle Christian Academy to offer an incredibly wholesome environment for the spiritual and academic development of your child. As your prayerfully consider the educational journey for your student, we trust you'll take a good look at Eagle Christian Academy and discover all we have to offer for you and your family. We look forward to meeting you.
Blessings,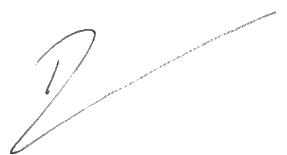 Benjamin Andrassy
Head of School
Benjamin Andrassy was born and raised in the United Kingdom. When he was just 17 years old, he felt God calling him into youth advocacy and ministry and pursued training as part of the Manchester Open College Network. After completing his youth advocacy training, Ben decided to follow in his mother's footsteps working in education, where he started a successful IT consultancy for educational organizations.
With a desire to work with students and provide a great educational experience, Ben decided to continue his training in education and administration and completed his BSc in Education & Technology (Hons) at Sheffield Hallam University, graduating in 2009. He has since served as an educator and administrator for the last 14 years, including attaining Master Teacher status, helping lead the successful Willow Tree Academy as part of the senior leadership team, and serving as the elementary and high school principal at Eagle Christian Academy.
Ben is a passionate follower of Jesus and believes that when students find their identity in Jesus, their academic, athletic, and life-long goals will impact those around them and leave a legacy for future generations.
"Everything we do as a school revolves around putting Jesus at the center"
Ben is married to Tammy-Glen and has three children attending ECA. They moved to Texas in 2018 but love going back to the UK for vacations and to see family. He enjoys football (soccer), all things technological, BBQ food, and fishing with his boys, and his favorite sports team is Nottingham Forest Football Club.