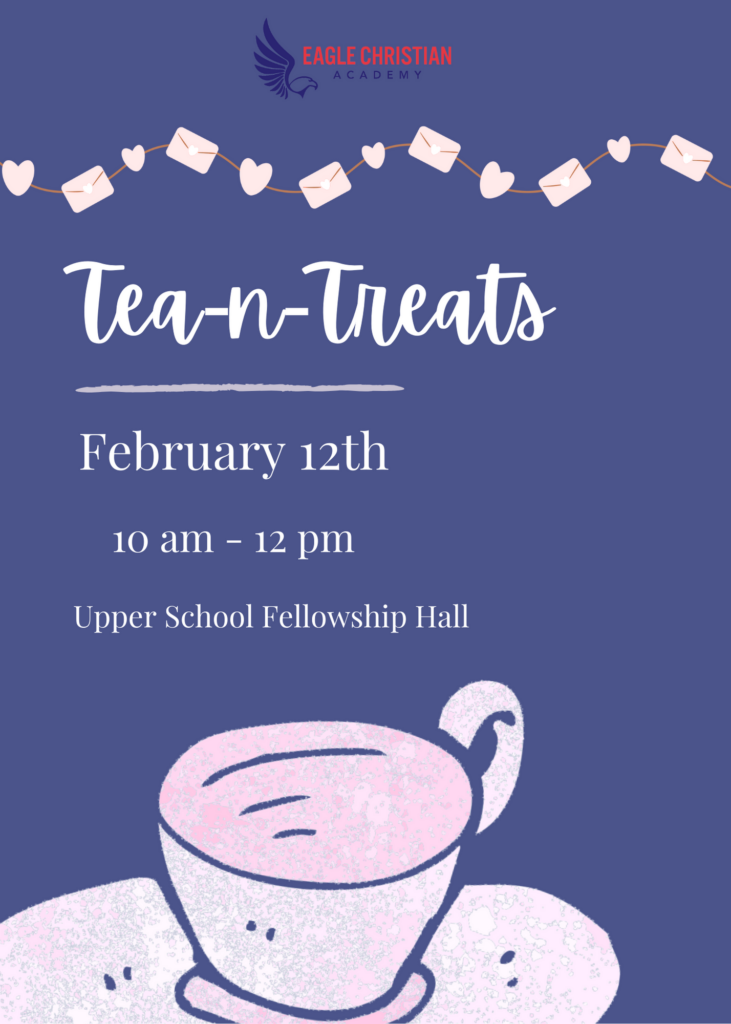 When: February 12th
Time: 10am-12pm
Location: Upper School Fellowship Hall
Price: $25/ticket or $200/table
Benefitting: 2022 Traveling Classrooms
Join us on Saturday, February 12th, as we gather together for our first Valentine's Day Tea Party to support our traveling classrooms!
The party will be held from 10am-12pm. Each ticket will be $25 to reserve a seat, or you can purchase your own table to decorate for $200. Tea and pastries will be provided.
It is going to be a special event you will not want to miss out on. Invite your friends and family and be sure to purchase your ticket or table early. We cannot wait to see you!