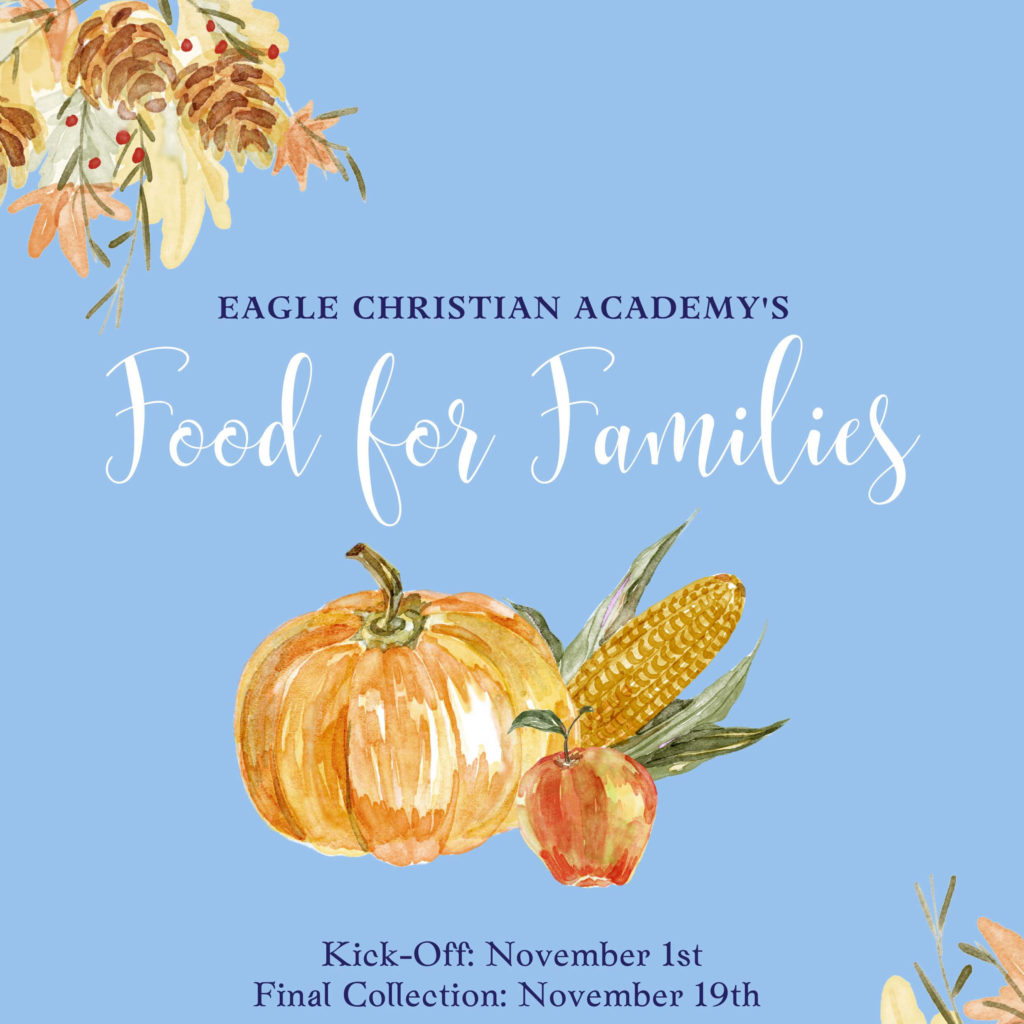 This Thanksgiving season, we are serving our Waco community by bringing non-perishable food items for families in need!
Kick-Off: November 1st
Final Collection: November 19th
It's a competition among the Houses, so you will need to work together!
---
FAQ's
What can I bring?
Non-perishable foods could include: canned meat, tuna, peanut butter, tomato sauce, pasta, vegetables, fruit, beans, sugar, etc.
Where do I drop off my food items?
Food items will be collected at the Lower School Lobby and Upper School Fellowship Hall.
How does the competition work and how does my House win?
We will combine Lower and Upper School Faith, Integrity, Wisdom and Truth Houses, along with the Eaglet House, and compete head-to-head this month by keeping a log of how much food each House has collected. The House that has the heaviest amount of food items on November 19th wins!
What are the prizes for the winning House?
Lower School students of the winning House will get to each throw a pie in Mr. Andrassy, Coach Bryce, or Coach James' face at the Pep Rally, while Upper School students will get to star in a Tik Tok with their administrator of choice promoting Food for Families. All members of the winning House will also earn a free dress coupon!